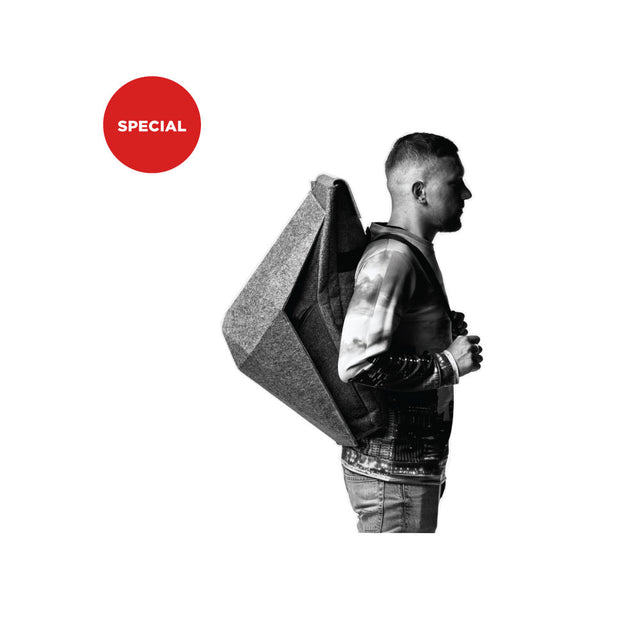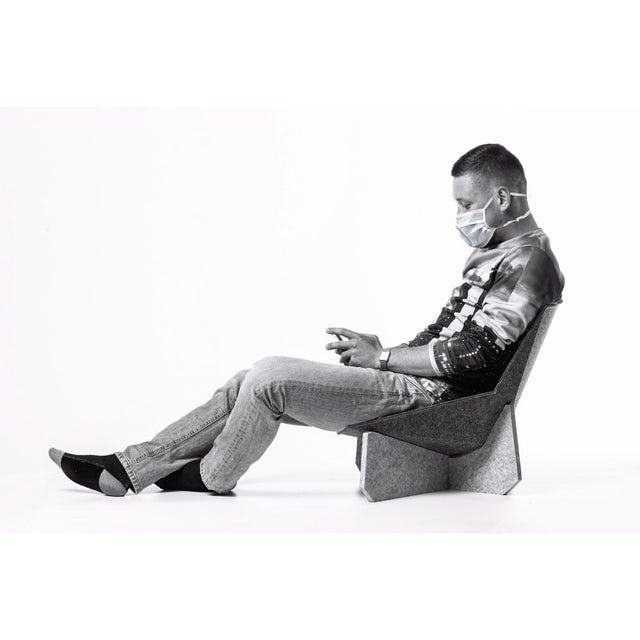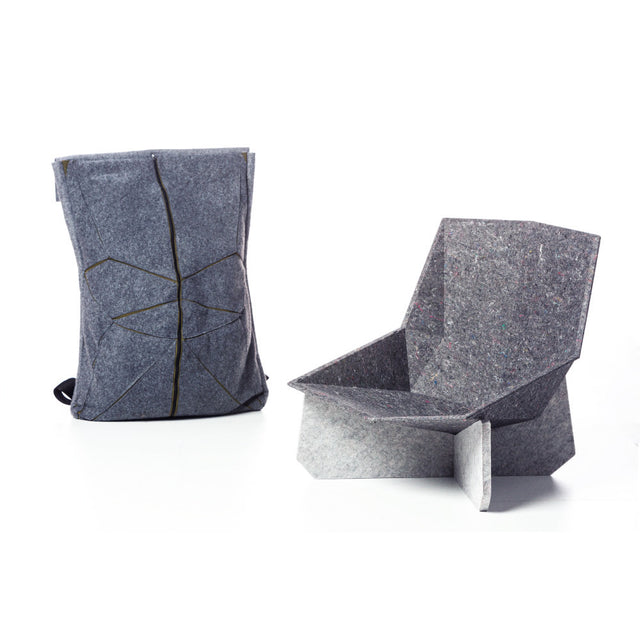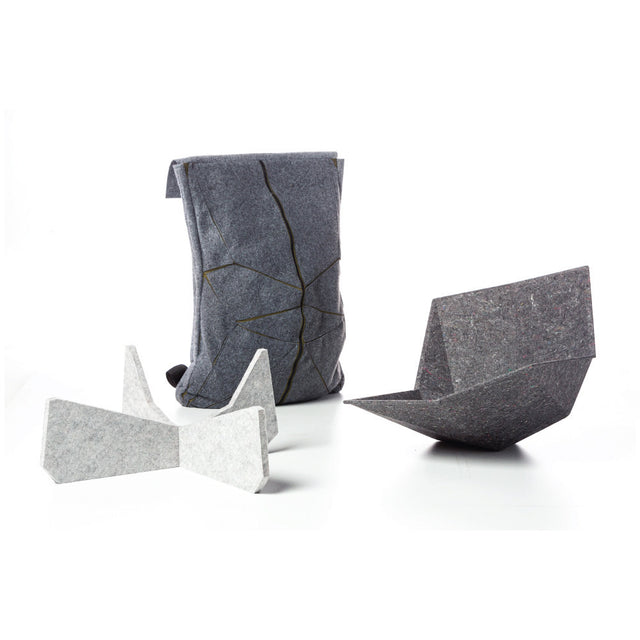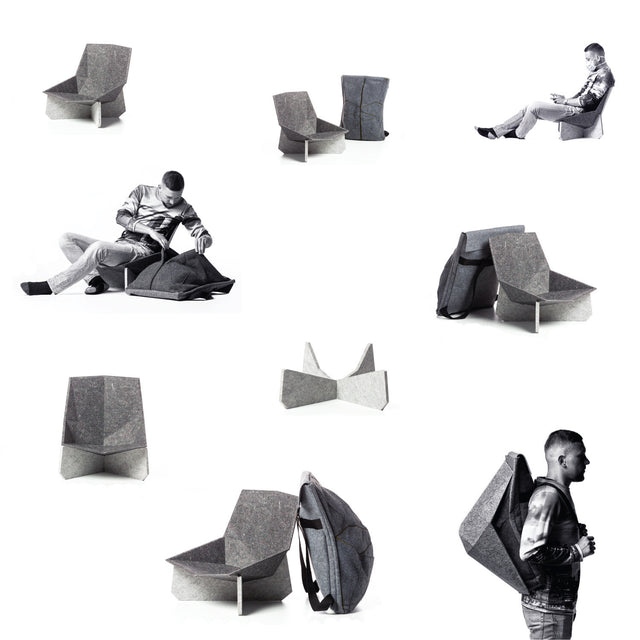 Work as we know it – in a fixed, closed working environment – is obsolete.
New #Covid-19 experience has also shown us an urge to appreciate our freedom and comfort in nature. Working environments will not be limited to standard offices. Such a flexible workplace will require you to work in different locations and on different occasions (use your imagination).  In this spirit of the times Donar introduces a multifunctional backpack in co-operation with designers at PRIMOZJEZASTUDIO that is also a folding chair that can be easily assembled for use both indoors and out.
This special project was made before Covid-19 crisis for the installation of Slovenian Centre for creativity in Milano. With its name Tunnel 29 this became a visionary project for Milano design week (at Ventura) that never happened.
Nicoless Backpack will premiere at Museum of Architecture and Design at Tunel 29 exhibition from 18th of June till 16th of August.
More about Nicoless Backpack: Klick here
* this item will be delivered upon special request!