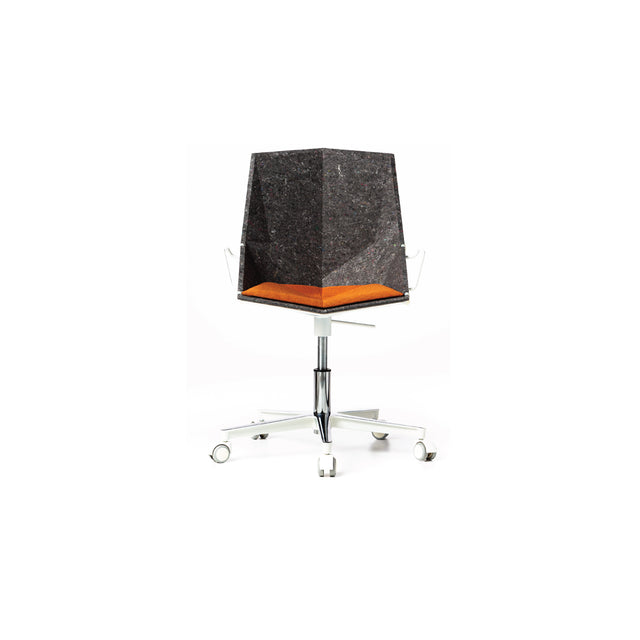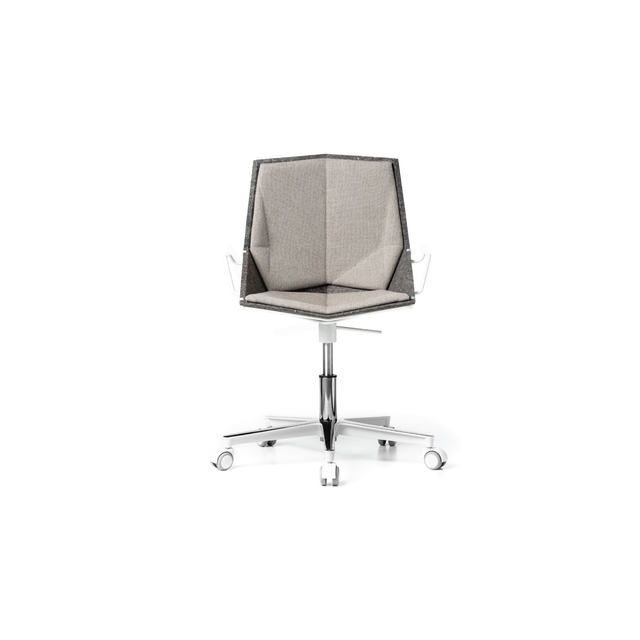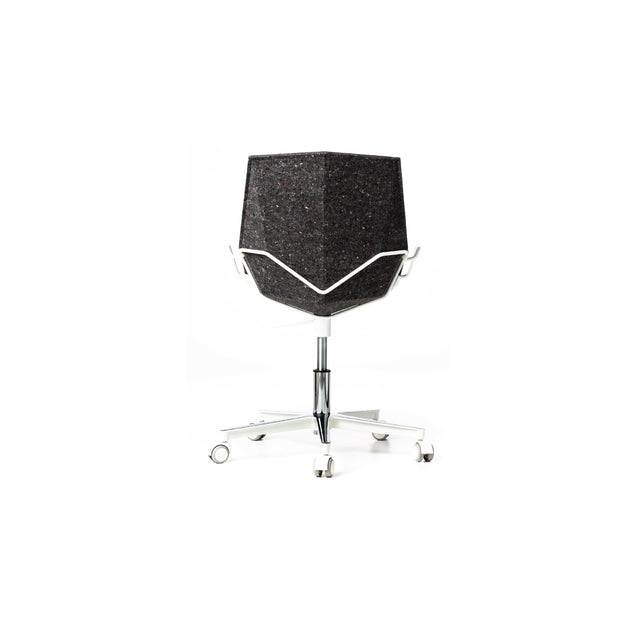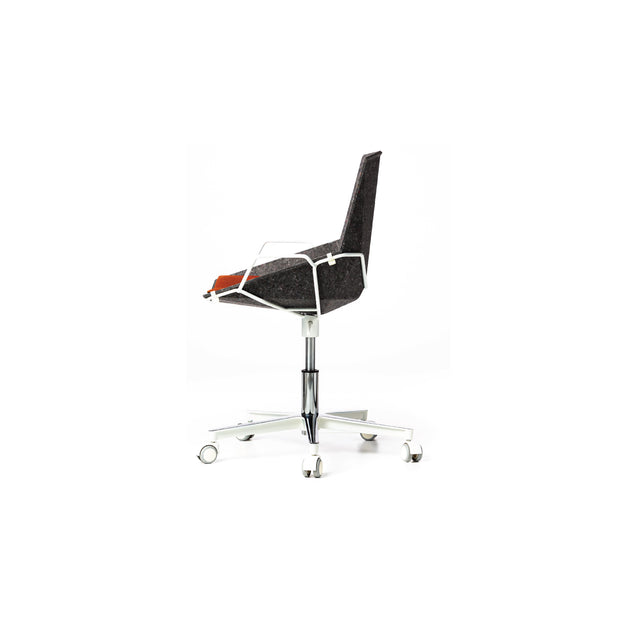 RESPONSIBLE DESIGN FOR SUSTAINABLE FURNITURE.
A tribute to the great industrial designer Niko Kralj and his Shell chair.
NicoOffice is a sustainably designed swivel chair that can be used in office or at home. The seat consists of ergonomic triangular plates made of recycled felt (70% recycled plastic bottles) allowing comfortable sitting by adapting to the body. Soft 3D cushion in many different colors makes this chair an eye-catcher in every space.

With every NicoOffice chair made, there are approximately 70 plastic bottles saved* from the environment. With every NicoOffice chair sold at least one person is convinced that up-cycling is useful.