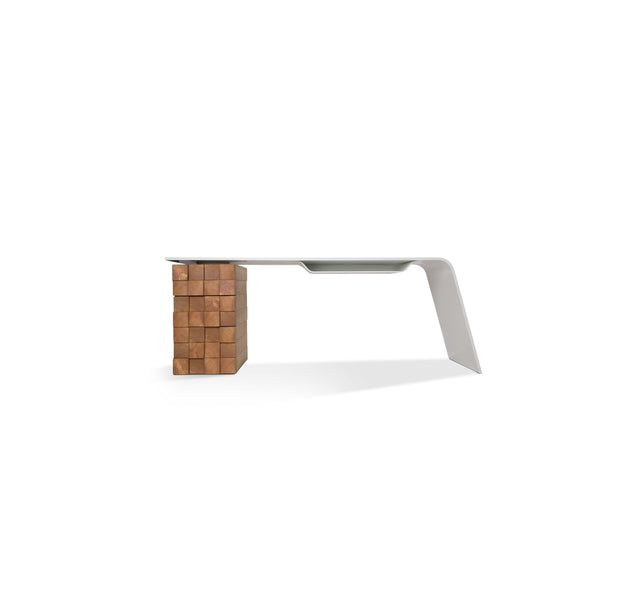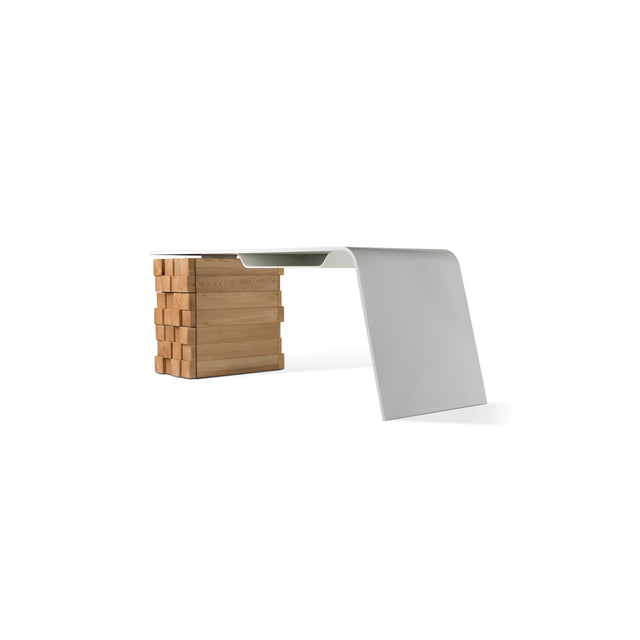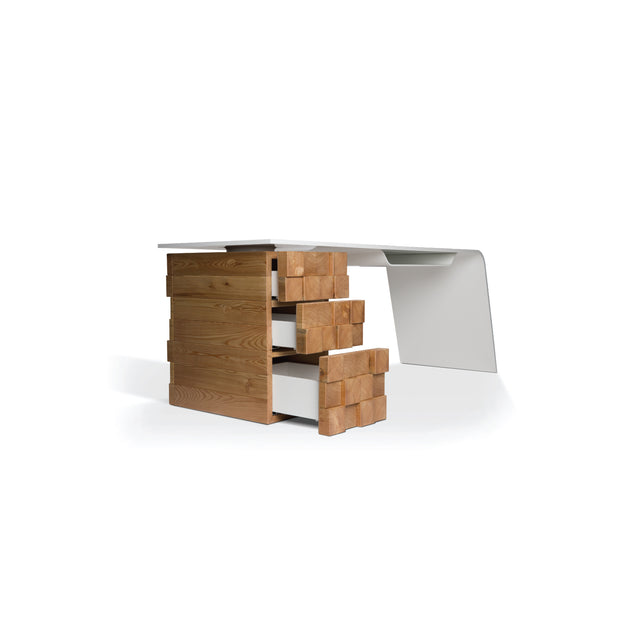 Work like a boss in style.
Usually you have to connect a phone to a charger or a computer to charge it. If you're running low on battery and you don't have either of those with you, Katedra desk is the answer, you can just place your mobile on the desk's surface to power it automatically. This eliminates the hassle of cables and chargers on the desk and leaves space for creative mess.
Katedra office desk is a triumph of contrast; a large white surface leans onto a solid wood block that mimics stacked beams. The block has three push-to-open drawers and the desk itself is made out of Kerrock, which is fully recyclable.        Its large working surface has a built in wireless phone charger AirCharge, so your phone will never run out of juice while you are working.

Katedra desk is therefore a technologically advanced piece of office furniture with high aesthetic value that joins natural elements and technology and will definitily be a centerpiece of any modern office or co-working space.